WeRePack for Shopware
Get the free Plugin on
---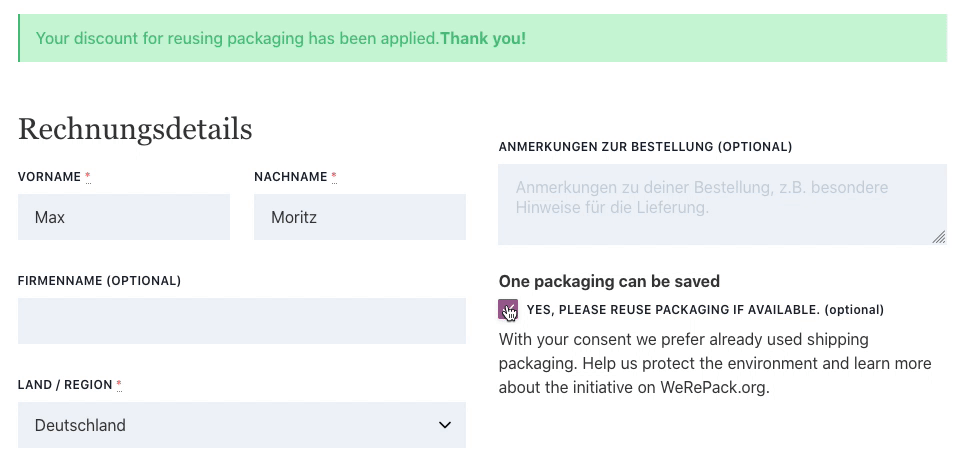 Free extension that reduces shipping waste
The "WeRePack for Shopware" plugin integrates seamlessly into your Shopware website. Once activated, it adds a checkbox to the checkout. This asks your customers for permission to send an already used package. This way you show your appreciation for your customers as well as your commitment to environmental protection and resource conservation.
---

Development by official Shopware partner Mr. Pixel
"WeRePack for Shopware" is developed and supported by the Nuremberg digital agency Mr. Pixel.
We would like to take this opportunity to thank them for their initiative and support. Our goal is to support as many systems as possible. We are very pleased that our approach is now also available for Shopware. More about Mr. Pixel can be found here:
---
Increase the incentive through discount promotions
The "WeRePack for Shopware" plugin supports vouchers. You can use them to reward customers who agree to receive packaging that has already been used. Whether on the current shopping cart or the next order, you decide. Even if it is only a few cents that you would spend on new packaging, it is an additional motivation to reduce shipping waste.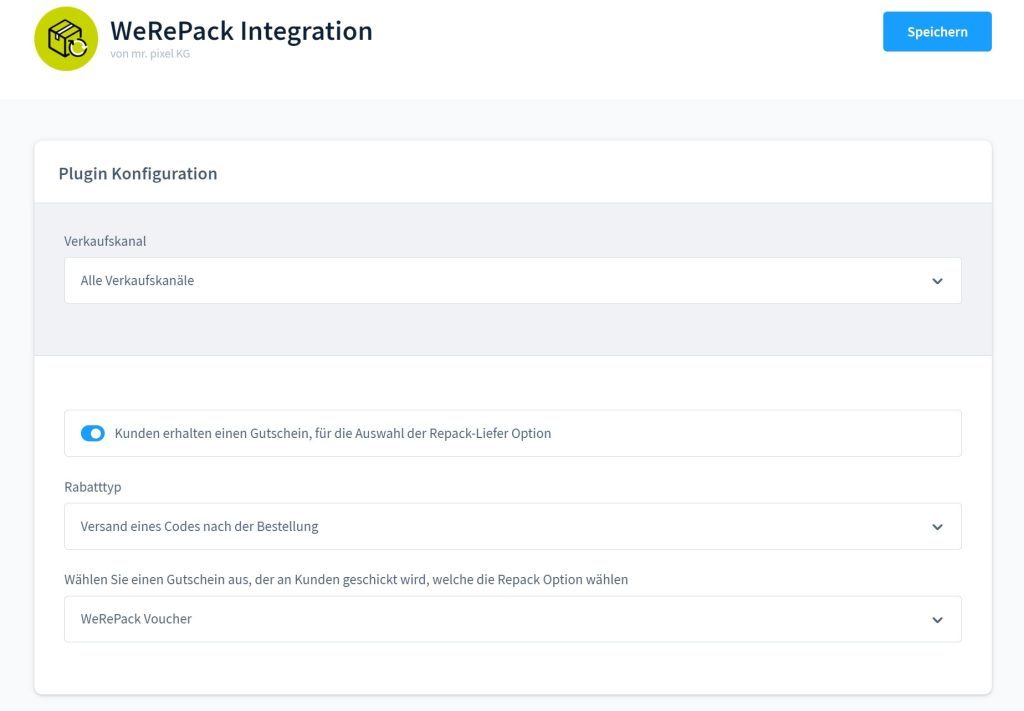 ---
Install & Activate, and you're ready to start reducing shipping waste.
Two steps. As simple as effective.
---
Get listed as a supporter on WeRePack.org
Optionally, you can share basic statistics such as the number of approvals for a reused package. This allows us to measure the success of our initiative and improve the plugin and our work. We have also started to build a supporter directory where your page will be listed. This acknowledges your support and includes your engagement in measuring our impact. And because we are committed to the WeRePack.org initiative and our supporters, you will benefit too.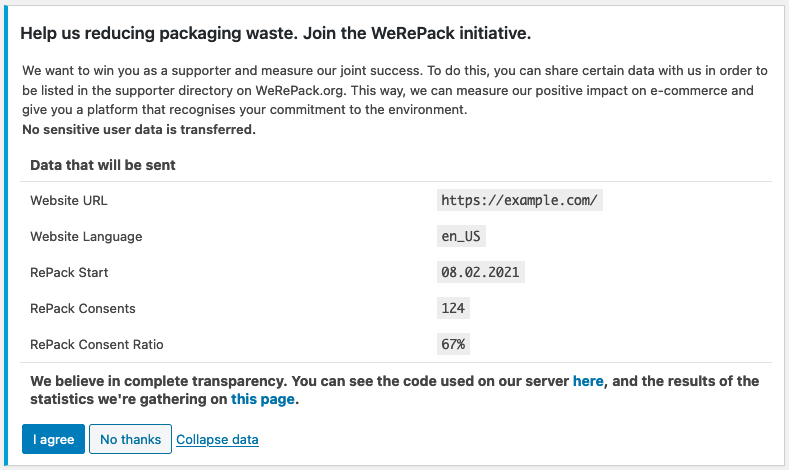 Support us
There are many ways to support the initiative. You could simply talk about us or share the idea and the cause in your networks. You could also ask your favourite shops to join the initiative. If you are a developer and have some time to spare, we would like to expand to other shop systems like Magento & Shopify. You could also get in touch and join the team. If you would like to support us financially, become a Patron:in and be inducted into our Hall of Fame. Or write us a few supportive words. They always do good!